Construction Debris Removal
Construction Debris Removal Service near Omaha NE Council Bluffs IA
Amazon Junk Removal & Hauling Omaha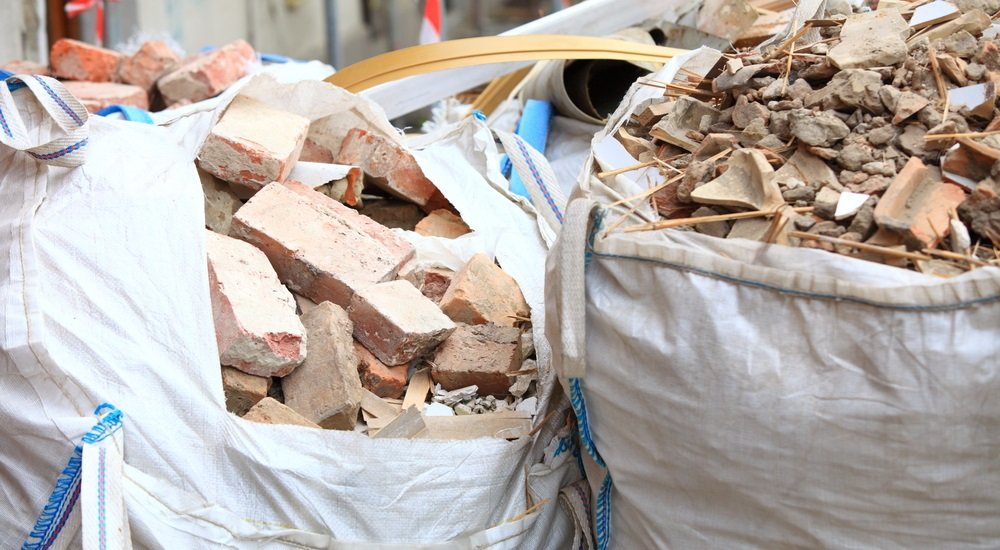 When it comes to taking care of a household renovation or construction project, some people revel in the fact that they possess the tools and the skill to complete the projects themselves. These do-it-yourselfers might not need the services of a contractor or handyman to get the job done, but that doesn't mean that every aspect of the project can be handled alone.
Many construction or renovation projects end up producing a tremendous amount of debris, enough to overwhelm even the most seasoned handymen. Trying to handle all of that leftover debris could result in several costly trips to the city dump, as well as tack on several extra days to the project's time line. Regardless of the kind or scope of your project, let Amazon Junk Removal & Hauling Omaha come and help you ditch your debris in an efficient manner.
The Equipment & Expertise for Construction Debris Removal Needs
We have several heavy-duty dump trucks at the helm, capable of handling hauling jobs of any size. Our crew will be on hand to collect and load the debris quickly and effectively, utilizing wheelbarrows and heavy-duty trash bins when appropriate. We can also bring our Front loader to handle some of the bigger, heavier piles. Whether its inside or outside, construction or demolition, we strive to tackle any hauling job and leave your worksite debris free!
Most of the time construction debris must be brought to the dump, but we look for every opportunity to recycle as much of the debris we pick up as possible. Should your debris be recyclable, we are happy to provide you with receipts and documentation show where and when it was dropped off. It's our way of making the least impact on our environment as possible.
Arlington NE Construction Debris Removal Service near me
Ashland NE Construction Debris Removal Service near me
Avoca IA Construction Debris Removal Service near me
Bellevue NE Construction Debris Removal Service near me
Bennington NE Construction Debris Removal Service near me
Blair NE Construction Debris Removal Service near me
Boys Town NE Construction Debris Removal Service near me
Carson IA Construction Debris Removal Service near me
Carter Lake IA Construction Debris Removal Service near me
Ceresco NE Construction Debris Removal Service near me
Council Bluffs IA Construction Debris Removal Service near me
Dunlap IA Construction Debris Removal Service near me
Eagle NE Construction Debris Removal Service near me
Elkhorn NE Construction Debris Removal Service near me
Fort Calhoun NE Construction Debris Removal Service near me
Fremont NE Construction Debris Removal Service near me
Glenwood IA Construction Debris Removal Service near me
Greenwood NE Construction Debris Removal Service near me
Gretna NE Construction Debris Removal Service near me
LA Vista NE Construction Debris Removal Service near me
Lincoln NE Construction Debris Removal Service near me
Logan IA Construction Debris Removal Service near me
Louisville NE Construction Debris Removal Service near me
Malvern IA Construction Debris Removal Service near me
Missouri Valley Ia Construction Debris Removal Service near me
Murray NE Construction Debris Removal Service near me
Oakland IA Construction Debris Removal Service near me
Omaha NE Construction Debris Removal Service near me
Pacific Junction IA Construction Debris Removal Service near me
Papillion NE Construction Debris Removal Service near me
Plattsmouth NE Construction Debris Removal Service near me
Ralston NE Construction Debris Removal Service near me
Springfield NE Construction Debris Removal Service near me
Underwood IA Construction Debris Removal Service near me
Wahoo NE Construction Debris Removal Service near me
Waterloo NE Construction Debris Removal Service near me
Weeping Water NE Construction Debris Removal Service near me
Woodbine IA Construction Debris Removal Service near me
Yutan NE Construction Debris Removal Service near me
call us at (402) 575-9499 or